James Clear Best Books
Atomic Habits: An Easy & Proven Way to Build Good Habits & Break Bad Ones" is written by James Clear.
At jamesclear.com, he writes about habits, decision-making, and continuous improvement. Every month, millions of people visit his website, and hundreds of thousands subscribe to his famous email newsletter.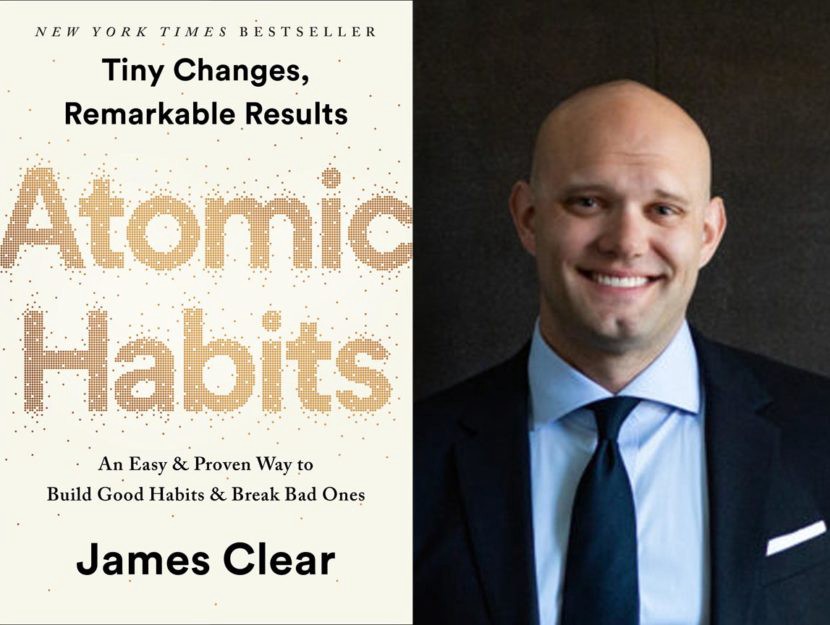 some of the James clear best books

1# Atomic Habits: An Easy & Proven Way to Build Good Habits & Break Bad Ones
If you want to change your habits, whether you're a team trying to win a championship, an organization trying to change an industry, or just a person trying to stop smoking, get in shape, de-stress, or accomplish any other objective, Atomic Habits will change the way you think about progress and success.
in this book, you will learn, how to overcome a lack of motivation and willpower, create an atmosphere that makes success easier, get back on track when you go off course, make time for new habits (even when life gets hectic), and much more.

2# Transform Your Habits
Here's a quick breakdown of the top ten things you'll learn from this book…
– How to break negative habits and develop new ones.
– The study of how the brain processes habits.
– The most typical errors that most people make (and how to avoid them).
– Overcoming a lack of desire and willpower
– How to strengthen your identity and believe in yourself.
– Making Time for New Habits (even when your life gets crazy).
– How to create an environment that facilitates success.
– How to make significant changes in your life without becoming overwhelmed.
– How to get back on track when you've strayed from your goals.
– And, most crucially, how to put these concepts into action in real life.

3# Foundations of Strength
THIS GUIDE WILL TEACH YOU 10 THINGS
1. Proven methods to ensure you never miss a workout.
2. Overcoming the motivational hump and exercising (even when you don't feel like it).
3. Planning your workouts for long-term success.
4. How to decide what kind of exercises to do.
5. The most common strength training blunders (and how to avoid them).
6. What to do if your workouts become too difficult?
7. How to boost your self-esteem and confidence.
8. How to figure out which workouts will give you the body you desire.
9. Make wise decisions before, during, and after your workouts.
10. How to develop the two most important skills of all: consistency and perseverance.

4# Mastering Creativity
Break down mental barriers, reveal your creative talent, and make brilliance a habit.