For seven years running, Adam Grant has been the best-rated professor at Wharton. He is a world-renowned authority on how to develop motivation and meaning so that we may live more kind and creative lives as organizational psychologists. He has been named one of the top 10 management thinkers in the world and one of Fortune's 40 under 40.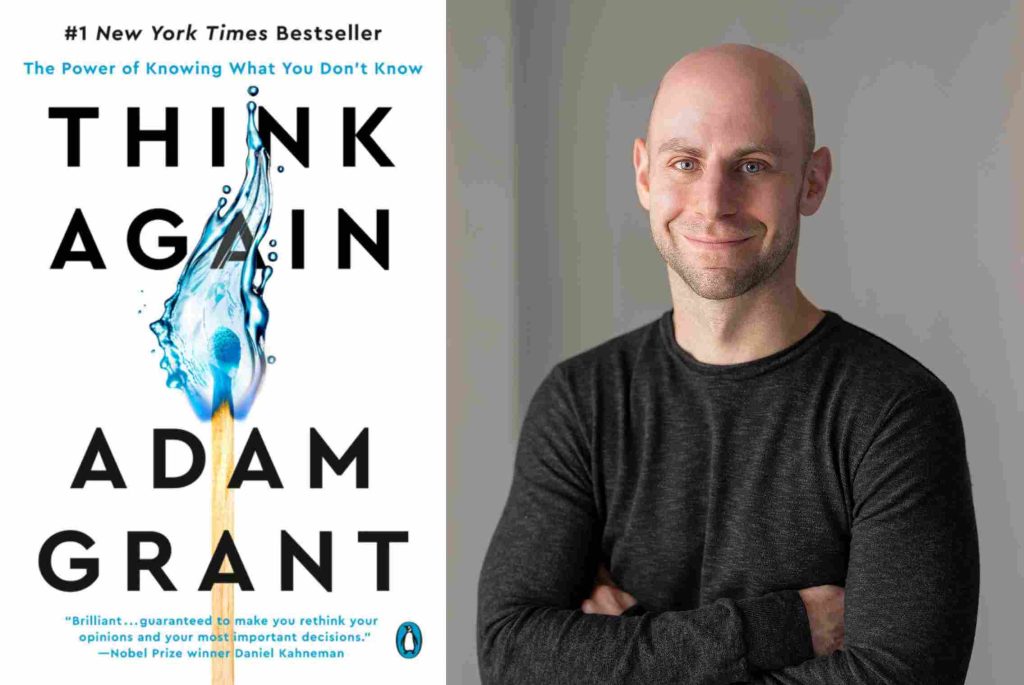 Think Again, Give and Take, Originals, Option B, and Power Moves are among his five New York Times best-selling novels, which have also been translated into 35 different languages. By Amazon, Apple, the Financial Times, and the Wall Street Journal, his novels have been rated as some of the best of the year. One of the most popular pieces from 2021 was his piece about languishing in the New York Times.
Google, the NBA, Bridgewater, and the Gates Foundation are a few of his speaking and consulting clients. He contributes articles to the New York Times on work and psychology, has had a position on the Pentagon's Defense Innovation Board, and has received recognition from the World Economic Forum as a Young Global Leader. His free monthly newsletter, GRANTED, shares new ideas and has more than 5 million followers on social media.
Some of his most prominent books are listed here
Think Again: The Power of Knowing What You Don't Know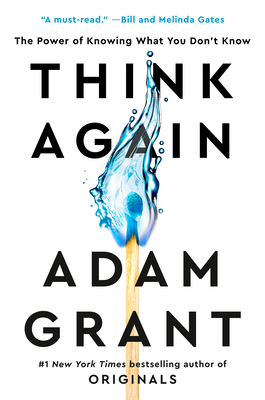 Think Again explores the value of uncertainty as well as how we might improve our ability to embrace the unknowable and the fun of being incorrect. Evidence suggests that creative geniuses are not committed to a single identity and are constantly willing to reconsider their positions. It has also been demonstrated that leaders who admit they don't know something and actively seek feedback from others manage teams that are more creative and productive.
Give and Take: Why Helping Others Drives Our Success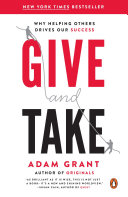 We have emphasized the personal factors that contribute to success for generations: passion, effort, talent, and good fortune. But in today's drastically altered environment, our ability to succeed depends more and more on how we relate to others. Adam Grant, a well-regarded professor at Wharton and an award-winning researcher, explores the unexpected variables that determine why some people climb to the top of the success ladder while others fall to the bottom in his book Give and Take. Give and Take is hailed as a breakthrough approach to work, interactions, and productivity by social scientists, business theorists, and corporate executives.
Originals: How Non-Conformists Move the World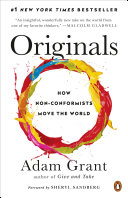 With Give and Take, Adam Grant not only built a groundbreaking new paradigm for success but also cemented his position as one of the most compelling and thought-provoking thought leaders of his time. In Originals, he tackles the problem of changing the world once more, but this time from the standpoint of being unique: choosing to support cutting-edge concepts and ideals that defy convention, combat uniformity, and reject outmoded practices. How can we create novel concepts, regulations, and procedures without putting everything at risk?
Grant investigates how to recognize a good idea, speak up without being silenced, build a coalition of allies, choose the right time to act, and manage fear and doubt. He also looks at how parents and teachers can foster originality in children and how leaders can create cultures that welcome dissent.